i will be direct to the point!!!
the investment here is 25 dollar = 1 100 pesos onetime investment..
believe it or not this is it.. we are pioneer here the company is 3mos old.. yet it pays more than 32 000 dollars..it continue to grow.. here is one in our team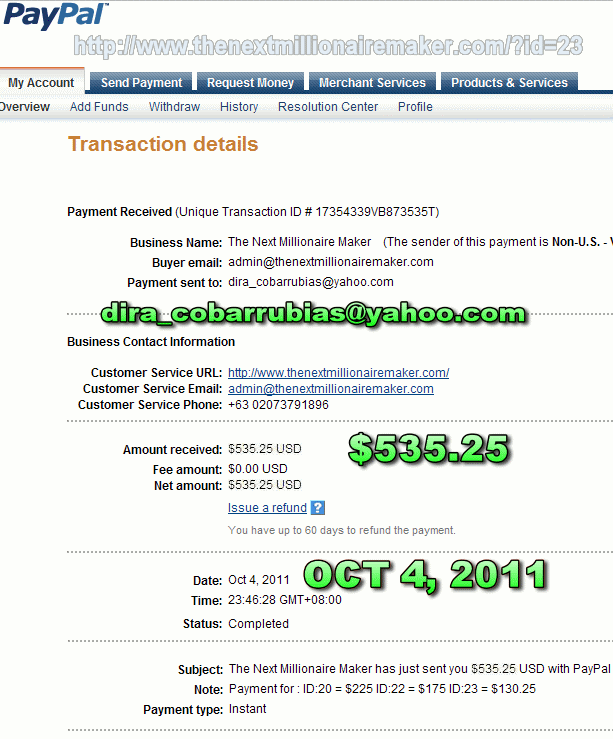 if you have doubt search it to web right??
or you better stay die hard in clicking at ptc sites
SIGN UP NOW
this is my blog on how to do this
Quote:http://iamthenextmillionaire.blogspot.com
another one for more info
Quote:http://sulit.com.ph/index.php/view+class...g+facebook